V. Contreras with Seattle Rock Orchestra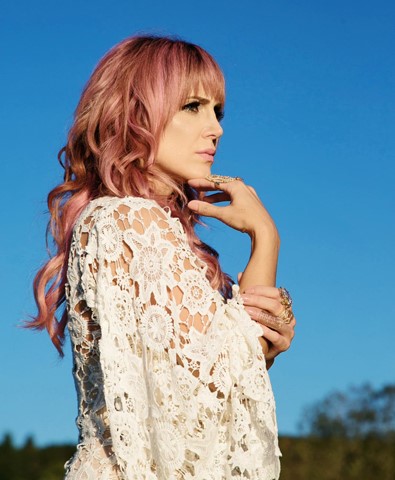 Concert and "Burn" video release party
Saturday / October 10, 2015
8:00pm Show - 6:30pm Doors open and dinner service begins in the Theater {All Ages}
$22 Advance
$50 Front Row Seating and Private After Show Party & Performance
Purchase tickets online or by calling our Box Office at 206.838.4333.
VIP rooms are also available for private parties and special events. Call our Private Dining department at 206.838.4312 to reserve a VIP room for the show.
V. Contreras will be performing a mix of album favorites, brand new songs and cover tunes that she has performed with Seattle Rock Orchestra in the past (ie: Led Zeppelin and Pink Floyd.) In addition, the music video for BURN will be broadcast for the first time prior to the performance.
Expect lush arrangements by Andrew Joslyn and as always, other surprises await.
Back by popular demand: VIP packages include the best seats in the house and a backstage post-show acoustic performance plus wine tasting.
"IF THE WORLD WAS RIGHT ALL OF THE TIME, VICTORIA WOULD BE A HUGE STAR RIGHT NOW." – DUFF MCKAGAN (GUNS N ROSES)

"VICTORIA CONTRERAS (OR V., AS SHE'S COMMONLY REFERRED TO) IS EMERGING AS SEATTLE'S ANSWER TO THE MOST MEMORABLE ALTERNATIVE SOUL DIVAS OF RECENT MEMORY: AMY WINEHOUSE, ADELE, JOSS STONE." – JESSICA PRICE, SEATTLE GAY NEWS.

"CONTRERAS HAS A VOICE THAT MOST SINGERS WOULD DIE FOR, OR USE AUTO TUNE TO TRY TO GET, BUT THIS LOVELY LADY IS THE REAL DEAL. SHE DOESN'T NEED ANY OF THAT MODERN CRAP TO ENHANCE HER SONGS BECAUSE SHE IS A…AND FORGIVE ME FOR SAYING THIS…A THROWBACK SINGER TO WHEN WOMEN HANDLED THEMSELVES WITH CLAS SAND HAD A SEX APPEAL THAT MADE YOU PAY ATTENTION." – TROY MICHAEL, INNOCENT WORDS MAGAZINE.

V., often referred to as the love child of Dusty Springfield and Nancy Sinatra with a splash of the Ronettes, is known for her rich, soulful voice and dramatic songwriting chops. A classically trained vocalist with a prodigal past that includes fronting a 25-piece jazz band at 12 years old, this 007-soul artist has a voice that quite simply captivates audiences.
With an album that could possibly be a James Bond Soundtrack in the waiting, V. Contreras' self-titled inaugural debut is a concept album unified by the theme of love in its most unconventional form. V. went from 100 adoring fans to 20,000 in less than a year. With lyrics as memorable as her soulful voice, the album presents an honest jolt of clever authenticity, which truly defines her music.
Her distinct alternative soul sound has landed her song "Feelin' That" on Top 40 and Hot AC Radio (currently in the top 100 national Mediabase top 40 chart) while being recognized in the International Songwriting Contest.

Victoria is a classically trained vocalist who has also studied rock, pop, jazz and opera with renowned vocal coaches including Lis Lewis (Rihanna, Britney Spears and Colbie Caillat) and Maestro David Kyle (Liza Minnelli, Ann and Nancy Wilson and Lane Staley.)

A featured vocalist with Seattle Rock Orchestra, McDonalds commercials and the National Anthem for Mariners, Sonics and Seahawks, V.'s inaugural full length album was produced by Martin Feveyear (Brandi Carlile, Duff McKagan's Loaded) with string/horn arrangements by Andrew Joslyn (Macklemore), all songs written by Victoria.

With the resurgence of attention on the Seattle music scene, V. Contreras is emerging as the next big act to break. Just as her Seattle predecessors, V. is being coined a music pioneer with a signature sound that has quickly garnered attention from the industry.