AMANDALA w/ special guest Trey Gunn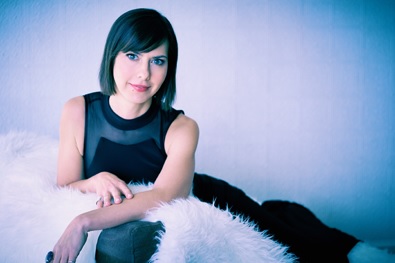 The Triple Door Presents
Wednesday / March 30, 2016
7:30pm Show - 6:00pm Doors open and dinner service begins in the Theater {All Ages}
$15 Advance
$18 Day of Show
Purchase tickets online or by calling our Box Office at 206.838.4333.
Suites are also available for private parties and special events. Call our Private Dining department at 206.838.4312 to reserve a private suite for the show.
Amanda Lamprecht better known by her stage name AMANDALA is a Seattle singer, songwriter and multi-instrumentalist born in Cape Town, South Africa. After two experimental solo albums and playing in several local Seattle bands AMANDALA teamed-up with Producer Jonathan Plum from London Bridge studios in 2015 to co-write her new album Far and Wide that will be released in March 2016.
For Trey Gunn, the merging of storytelling, visual imagery and music have always been the point of contact for his creative life. Photography, painting, language and film play together to reinforce and inspire the musical experience he has sought throughout his rich career. His interest in music grew through various instruments: electric bass, electric and acoustic guitar, keyboards, and the touch guitar. In 1992 he was asked to join David Sylvian and Robert Fripp in a collaborative project that toured throughout the United States, Europe and Japan. The band released "The First Day" and "Damage" – a live recording from the Royal Albert Hall in London – both on Virgin Records. During this period Gunn also found time to record his first solo album "One Thousand Years." This recording began his work merging storytelling, dreamtime and music.In 1994 he joined King Crimson – a group many contend as the most aggressively, adventurous rock band of all time. Over the next decade he participated in seventeen King Crimson CDs, two DVDs and hundreds of performances. For his role in this configuration of the group (Adrian Belew, Robert Fripp, Pat Mastelotto and Gunn), he helped evolve a new and unique instrument. This 'tapped' instrument, the Warr Guitar, is a 10-string touch guitar with the range of a piano. It can be heard, in depth, on his 7 solo recordings.