Peter Wolf & The Midnight Travelers w/ Kenny White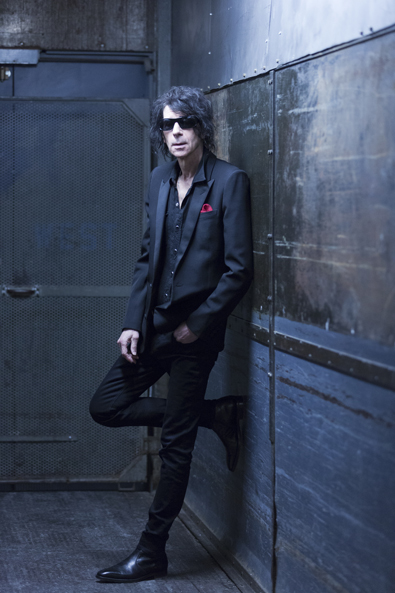 7:30pm Show - 6:00pm Doors open and dinner service begins in the Theater {All Ages}
$40 Advance
$45 Day of Show
$50 Front Row Seating
Purchase tickets online or by calling our Box Office 206.838.4333
Suites are also available for private parties and special events. Call our Private Dining department at 206.838.4312 to reserve a private suite for the show.
The Triple Door Presents
Monday / August 8, 2016
Wolf's encyclopedic musical knowledge came in handy when he and some like-minded Boston players formed the J. Geils Band, much of whose early repertoire was drawn from Wolf's vast record collection. The band soon became a local favorite injecting a much-needed jolt of raw, uninhibited rock 'n' roll into the '70s scene and was soon signed by Jerry Wexler for Atlantic Records. Between 1970 and 1983, the J. Geils Band released 13 influential albums, topped the pop single charts with 1981's "Freeze Frame," "Love Stinks," "Centerfold," and earned a reputation as one of rock's most exciting live acts, thanks in large part to Wolf's flamboyant, hyperactive stage presence.
After going solo with 1984's Lights Out, Wolf continued to stake out new musical territory with the subsequent releases Lights Out, Come As You Are, Up to No Good, Long Line, Fool's Parade, Sleepless and Midnight Souvenirs. His solo work has seen him collaborate with the likes of Aretha Franklin, Merle Haggard, John Lee Hooker, Mick Jagger, Keith Richards, Little Milton, Wilson Pickett, Shelby Lynne and Neko Case. Wolf temporarily reunited with his J. Geils Band cohorts for live shows on several occasions between 1999 and 2015, but his solo career has remained his creative focus, as A Cure for Loneliness makes clear.