Loch Lomond - Album Release w/ Planes on Paper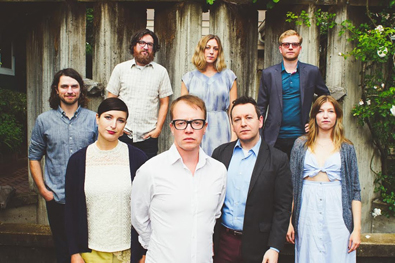 $10 Advance // $15 Day of
Doors open and dinner service begins 90 minutes prior to showtime {All Ages}
Purchase tickets online or by calling our Box Office 206.838.4333
Suites are also available for private parties and special events. Call our Private Dining department at 206.838.4312 to reserve a private suite for the show.
The Triple Door Presents
September 1
"Loch Lomond boast a well-plotted dynamism and a knack for intriguing storytelling. Intimately folksy but compellingly orchestral" - Spin
"Loch Lomond deserve all the accolades they are getting." - Brooklyn Vegan
"Singer Ritchie Young's earnest demeanor belies his enormous voice, and the band's varying instruments flesh out his songs perfectly." - Ear Farm
Loch Lomond is a long time pillar of the Portland music scene, inspiring and spawning countless other projects by its talented members. In the 10 plus years since the band formed, more than 75 musicians have at one time brought life to the evolving ensemble. It's a testament to the magnetism of Ritchie Young, who has recruited the best and brightest of the community to deliver a richly imagined discography, a primer in not just "chamber pop", but ensemble music in general.