An Evening in the House of Verlaine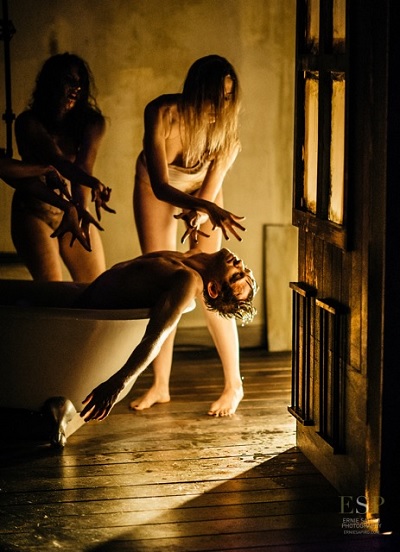 $35 Advance // $40 Day Of Show // $50 Front Row Seating
Doors open and dinner service begins 90 minutes prior to showtime {17+}
Purchase tickets online or by calling our Box Office 206.838.4333
Suites are also available for private parties and special events. Call our Private Dining department at 206.838.4312 to reserve a private suite for the show.
The Triple Door Presents
August 5 @ 8pm
$35 // $50 front rows
"Polished and incredibly stylish" (21st Century Burlesque Magazine)
Founded in 2015, Lily Verlaine's Exquisite Assemblage of Daring Classical Artists returns to The Triple Door for an evening that celebrates the achievements of "the next big thing in both the burlesque and dance scene" (Seattle Dances) and offers a peek into the company's current work in progress: House of Verlaine's Giselle.
This evening will feature solo performances by Living, Breathing Work of Art Lily Verlaine bookended by the ferociously talented ensemble that is House of Verlaine.
The evening will be further enhanced by appearances of world-renowned Argentine Tango duo Eva Lucero and Patricio Touceda (Cirque du Soleil, Forever Tango) at this incredibly intimate affair.
An Evening in The House of Verlaine will deliver the absolute best in both dance and burlesque…for one night only.
About Lily:
"A living, breathing work of art," Lily Verlaine is a classical ballet dancer and burlesque artist. She has studied at San Francisco Ballet and other notable schools with some of the most beloved names in ballet including David Howard, Laryssa Sklyanskaya, and Gelsey Kirkland. Lily has served as Artistic Director and Choreographer of Land of the Sweets: The Burlesque Nutcracker, Through The Looking Glass: The Burlesque Alice In Wonderland (2009) L'Histoire de Melody Nelson (2010) and Burlesco DiVino: Wine in Rome (2012). She is the founder and artistic director of House of Verlaine: An Exquisite Assemblage of Daring Classical Artists.
Lily has performed as a soloist in Europe, Asia, Australia, Los Angeles, New York, New Zealand, Chicago, and at The Portland Art Museum. Her international influence continues to expand in the wake of her award-winning performance under the group name Land of the Sweets at the 2014 Burlesque Hall of Fame Tournament of Tease, appearances at high-profile charity events in Hong Kong and through the worldwide distribution of the documentary "A Wink and a Smile", a film by Deirdre Timmons. Lily is also proud to be featured on the label of The Mortal Vintner's 2012 Lily Verlaine Viognier.
About House of Verlaine:
An Exquisite Assemblage of Daring Classical Artists, House of Verlaine pushes the boundaries of burlesque and ballet by bringing to life the hedonistic classical fantasias that live in the mind of artistic director Lily Verlaine. The company is graced by of some of Seattle's most accomplished and exciting classical dancers, including Tory Peil, Lara Seefeldt, Thomas Phelan, Davione Gordon, Marissa Quimby, Natascha Greenwalt and Sylvain Boulet (also known as the fabulous Paris Original.)
About our guests:
Eva and Patricio have danced together since 2001. Both of them started dancing at a very young age. Eva started at age 7 as a ballet student. Patricio was 10 years old when he took his first folk dance class. They have more than20 years of experience as professional dancers. In the most recent years Eva and Patricio starred in different major productions, the most notorious include Luis Bravos' Forever Tango ; and ZAIA, the first show staged by Cirque du Soleil in Asia, at the Venetian Hotel in Macau. Eva and Patricio are the first and only Argentine Tango couple to be part of this world famous company.