Jr Cadillac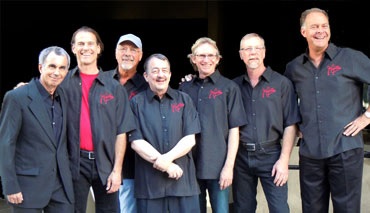 8:00pm Show - 6:30pm Doors open and dinner service begins in the Theater {All Ages}
$20


Purchase tickets online or by calling our Box Office 206.838.4333
Suites are also available for private parties and special events. Call our Private Dining department at 206.838.4312 to reserve a private suite for the show.
The Triple Door Presents
Saturday / August 20, 2016
For the fans: To paraphrase George Burns, "We can't die, we're booked!" We are ready, willin' and able to change the oil and get the Caddy out for our 2016 Summer tour, our 46th year of rockin' the Northwest!!! And the best is yet to come... Our 46th birthday party is already set for Sat, Aug 20 at The Triple Door, Seattle's best live music venue... and we are planning on having a ball with y'all. Other gigs are falling into place... check our Gigs page for details on pending and already booked, signed, and sealed Jr Cadillac concerts and dance parties this coming summer, such as the Ellensburg Jazz in the Valley Festival. We look forward to seeing you there! Nothin' Could Be Lackin'...!!