I've Had It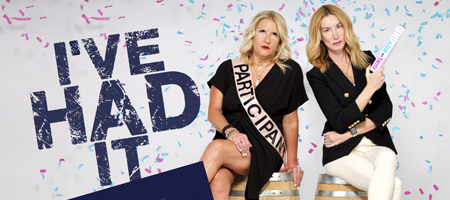 Seating and dinner service begins at 6:30pm {All Ages}
Meet & Greet After the show (MUST HAVE A SHOW TICKET!)

Hot Shit Tour
Wednesday / November 15, 2023 @ 8pm
$35 General // $55 Premium Seating
$50 MEET & GREET UPGRADE - MUST HAVE SHOW TICKET TO ATTEND!
https://ivehaditpodcast.com/


Jennifer Welch and Angie "Pumps" Sullivan are taking their podcast on the road for their Hot Shit Tour. No city is safe from Jen and Pump's extensive list of Had It's. Join this hilarious duo for a night of world class shit talking.