Ian Moore & Friends Birthday show! w/ STAG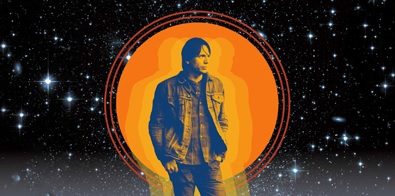 8:00pm Show - 6:30pm Doors open and dinner service begins in the Theater {All Ages}
$15
Purchase tickets online or by calling our Box Office
206.838.4333
Suites are also available for private parties and special events. Call our Private Dining department at 206.838.4312 to reserve a private suite for the show.
The Triple Door Presents
Friday / August 12, 2016
The "Strange Days" EP was birthed from Moore channeling all the influences of his childhood, soul and blues, while carrying forward all the hard-earned life lessons acquired on his journey to infuse these seven songs with a depth that only comes from years and miles. Moore's ability to straddle genres like a Neil Young or a Jack White is obvious.
Paying tribute to such luminaries as Curtis Mayfield, Otis Redding, Aaron Neville (even covering "Hercules"), and Sly Stone, Moore offers music politically charged at times, as well as heartfelt love songs filled with purpose. Collaborating with the likes of Adrian Quesada (Grupo Fantasma, Brownout, The Sword) in Austin, Texas, and Jim Greer (Galactic, Handsome Boy Modeling School, Macy Gray) in his birthplace, Berkeley, California, the "Strange Days" EP is set for a Spring 2016 release.