World Party w/ Gabriel Kelley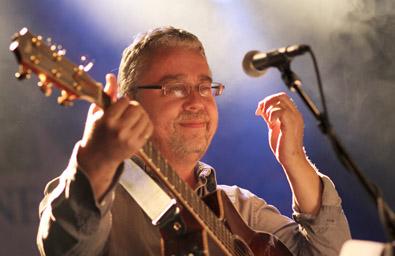 The Triple Door Presents
Thursday / June 11, 2015
7:30pm Show - 6:00pm Doors open and dinner service begins in the Theater {All Ages}
$32 Advance
$35 Day of Show
$40 Front Row Seating
Purchase tickets online or by calling our Box Office at 206.838.4333.
VIP rooms are also available for private parties and special events. Call our Private Dining department at 206.838.4312 to reserve a VIP room for the show.
A review from 2012: It has been 12 years since World Party last toured Britain, and Karl Wallinger, responding to a shouted reprimand from the crowd, appears to acknowledge that they may possibly have been a little slow to return. Yes, he agrees, with a grin and a mildly embarrassed shrug, it is about time, isn't it.
Wallinger's veteran band's long-term silence is perplexing, as in the early 90s they seemed likely to rise to stadium-filling status. Yet his absence is to some extent understandable: in 2001, the singer and guitarist was taken ill with a crippling brain aneurysm that required five years of rest and rehabilitation.