Jason Kertson Band w/ Rane Stone and JT Phillips (of Klover Jane)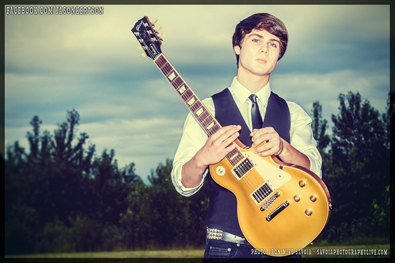 The Triple Door Presents
Wednesday / July 22, 2015
7:30pm Show - 6:00pm Doors open and dinner service begins in the Theater {All Ages}
$12
Purchase tickets online or by calling our Box Office at 206.838.4333.
VIP rooms are also available for private parties and special events. Call our Private Dining department at 206.838.4312 to reserve a VIP room for the show.
17 year old Jason Kertson has been drawn to music his whole life. He began learning to play the guitar at age 7 and mastering the instrument has been his passion ever since. He began performing in coffee houses and other venues when he was 9.
His favorite artists from early on were Pink Floyd, Led Zeppelin, Lindsey Buckingham of Fleetwood Mac, Alice in Chains, and The Sonics (one of Jason's grandfathers is Rob Lind who is an original member of this iconic Seattle band).
In February, 2011, Ray William Johnson, a YouTube Icon, tweeted "everybody is looking for the next Justin Bieber. My money is on this kid" and he attached a link of a YouTube video that was recorded when Jason was 12. Jason had 250,000 YouTube views that week. This generated a lot of interest from people in the music business.
One of the people who expressed interest in working with Jason was Dave Mustaine of Megadeth. This has led to a mentoring relationship, and Jason recorded a demo in Dave's studio (Vic's Garage). Jason has also performed on multiple occasions with Dave's daughter, Electra Mustaine.
In 2013, Jason auditioned for "The Voice" Season 5 and had a five minute on air segment. Though he didn't move forward in the show, that exposure brought him thousands of loyal fans.
In December 2013, Duff McKagan of Guns n' Roses contacted Jason and asked if he would play guitar in the Pink Slips, a band that his daughter Grace was forming. They performed together for the first time in Seattle on New Year's Eve 2013 and recorded an EP in 2014.
Jason has also performed with his own Seattle area band for the past five years.
As a guitarist, Jason is very diverse in his abilities; from very complex acoustic styles to technically challenging electric guitar solos. As a vocalist, his soulful voice defies his age. As a writer, his insightful lyrics are moving and relatable, and his music is powerful and melodic. He already has over 100 original songs to his credit.